Simplifies Audit Readiness
Imagine if preparing for and conducting audits was no longer a pain and drain on your organization's time, money, and brainpower.
TMS quality compliance software:
Manages and expedites tasks and quality activities
Greatly reduces the time and effort it takes to comply with regulations and be audit-ready
Manages documents, training records, certification, CAPA, Deviations, Audits, Change Control, SOP, and more
Provides auditors with the crucial information they require to thoroughly and accurately perform their job
The audit went well, and we had no trouble locating the necessary documents or training. TMS has given us a level of control and organization that just wasn't achievable manually… a big solution for a small price.
Tina, Director of QA and Compliance
Streamlines IT Management
We know that operating an organization's IT framework is a stringent, full-time job. That's why we designed TMS quality compliance software's structure to help alleviate extra work for your IT department.
In the past, many other systems on the market demanded intensive IT management and maintenance. In contrast, we built TMS on a common platform that depends less on IT involvement while maintaining and managing your company's critical information. We empower IT professionals and departments to:
Eliminate unnecessary workload
Increase efficiencies and maintain control
Simplify system management
Save time and IT resources
Reduce overall costs
Ensure employee certification
Our IT department has been very impressed with how smoothly the transition has been to new revisions of the product.
Karen, Technology Services
Makes Compliance Easier & Smarter
TMS provides a systematic approach to organizing all your documents and quality records in one convenient, easy-to-use system.
Our software lets you accomplish all this, without requiring major IT resources:
Compliance to industry standards and regulations (FDA, ISO, OSHA, EPA, and more)
Audit-readiness with numerous reports and audit trails
Document collaboration with approvals and review cycles
Action items with auto-notification, routing, and escalation
Training management that confirms employees are qualified and competent
Electronic signatures that meet FDA's 21 CFR part 11 regulation
Secure and protected access to documents
Automated workflows for CAPA, non-conformances, audits, and other quality processes
Compliance with GMPs (Good Manufacturing Practices) through an adequate and appropriate Quality Systems is highly important for any Device Manufacturer under FDA regulatory surveillance. TMS has allowed us to increase conformance standards according to 21 CFR Part 820, ISO 9001, and ASQ (American Society for Quality)
Andrea, Document Control Coordinator, Medical Device
Provides an Affordable Answer
QSI understands that budgeting for IT resources can be a challenge. That's why we offer an abundance of products and pricing options for organizations of any size, from small start-ups to established companies with thousands of employees. QSI's exclusive, affordable, feature-rich software is the result of our deep, long-standing experience with multi-industry customers and their unique compliance regulations.
Another unique way TMS saves you time and money is by licensing your entire organization. Users can become discouraged when they can't perform tasks because there are not enough concurrent licenses available. But with TMS, you no longer have to buy different licenses to approve a document, edit a document, train on a document, take a quiz, or fill out a form. IT and administrators no longer need to monitor different licensing types which allows individuals to perform their tasks without interruption.  
Saves Time with a Single Solution
Imagine no more maneuvering through multiple solutions from multiple sources.
Our integrated solution allows you to centralize access to multiple processes and to:
• Characterize, record, and oversee
all individual quality processes
in one single, cohesive framework
• Reduce your cost of compliance
• Increase your ability to meet goals faster
• Reduce IT and Application Support
• Provide Application Integration
• Decrease yearly maintenance cost
Our compliance guidance means less worry

TMS quality compliance software is an off-the-shelf, easily configurable, intuitive solution that uses best practices to help companies meet their most critical regulatory and quality management issues. QSI's regulative consulting services help you improve compliance, reduce risk, and meet guidelines enforced by the FDA, ISO, and other regulatory authorities.
QSI Quality and Compliance Consulting (QCC) offers regulatory assessment, consulting, and training to help medical device companies, drug makers, and other regulated manufacturers address their most critical quality management issues. Our team and software validation services provide the expertise and test scripts (IQs, OQs, PQs) to perform validation quickly and accurately.
I developed, tested, and validated a workflow in TMS, saving us a lot of time and we have had zero incidents.
Paul, Health Solutions Manager
Boosts ROI
Time can cost your company money—a lot of money. TMS is the only off-the-shelf Windows-based solution combining indexing, document management, and training management into one easy-to-implement affordable package. This unique integration, modest cost, no-load strain on IT resources, and ability to quickly automate labor-intensive environments means you can expect a high rate of return.
Streamline implementation
Improve communications between management and staff
Increases turnaround time with workflows and follow-up reminders
In one year your company can see a 2x-6x return for every dollar spent!
Performing this analysis will prove that TMS is a profit-generating, low-risk investment rather than an expense to be budgeted and deferred.
Individuals with access to information can respond to findings and activities so much more quickly. Reaction time is much faster – what previously took three to five days is now done immediately and we get results instantaneously.
Tammy, Assistant Director of Quality Assurance, Food Industry
Increases Efficiency
The challenges for regulated companies are tedious and time consuming. Reminders help individuals stay on top of their tasks and move work through the company faster and with greater control. This eliminates unproductive watchdog activities that bring no value to the organization and frustrate key employees.
Through automation, TMS is designed to increase efficiency on a large scale, allowing users to easily navigate through a multitude of activities. This includes assigned training tasks in sequence, overdue tasks, follow-ups and escalation, online quizzing, and group sign off for companies that train large groups or have employees in multiple locations. The extra time you'll gain lets you increase job performance—get ready to ask for a raise!
TMS immediately reduced new product turnaround from three months to three weeks. Now it just takes three days to get a customer a spec.
John, System Engineer, Manufacturing Industry
Unmatched Customer Service Support
Your success is our success! With ever-changing regulations, our superior, knowledgeable customer support is crucial. Our unparalleled support and technical expertise help maximize the value of your quality compliance software investment. As part of the annual maintenance agreement, you will have an unlimited phone, WebEx, and email access for assistance with training, technical issues, and product upgrades. Our quality experts will support you throughout the entire TMS implementation and installation process.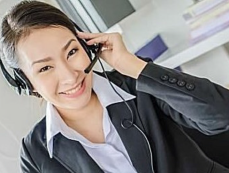 On-site group and one-on-one training
Tailored to your needs and the specific solution
From single-site to complex global rollouts, we get you up and running quickly
Hosted installation: We deliver complete, secure hosting with hardware support, updates, technical and application support, daily backup, and weekly off-site backup
Educational online demos and training videos
I am so happy that we have a fantastic document management system in use at Fraunhofer and I am so appreciative for all the excellent support the QSI staff have supplied.

Jack, Regulatory Manager, Food Industry
Leverages Extensive FDA Experience
For over four years, QSI leadership sat on the FDA committee that developed the very guidance documents and training used for translating FDA requirements to electronic systems. That means our TMS Quality Compliance Software is specifically designed with the necessary features and technical controls needed by our customers to satisfy FDA regulations for 21 CFR Part 11. We live and breathe compliance every day and have successfully worked with more than 1,000 quality and regulatory managers. Our solutions are designed to comply with the most rigorous regulations:

Closed System
Centralized repository
Limits access to authorized individuals
Audit trails of all critical user actions
E-Signature Date, Time and Event
Human Readable copies of Part 11 records
Manages Risks
TMS Quality Compliance software enables a company to evaluate risk with a consistent approach for either individual processes or as a group of processes. Our Risk Management feature allows companies to identify trends which enables them to allocate resources for proactively managing their quality and regulatory requirements.
Provides Management Oversight
Identifies Risk Thresholds
Graphical Representation for Quick Review
Provides Uniformity Between Processes
Empowers Employees
By empowering your management teams, employees, and contractors to accurately and efficiently execute, deliver, and enhance their current processes, assignments, and production capacities you cultivate an environment which legitimizes job performance and competency.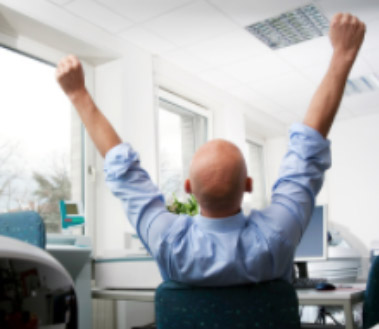 Employees can manage their own training
Reminders keep employees on top of critical tasks
Managers can easily identify cross training during absenteeism.
Provides a portal for employees to have a clear understanding of job requirements
Enables employees to have a systematic approach to compliance.
Thanks to the TMS system, I am confident that we can quickly provide our SOPs, forms, and training records and have a successful audit.
Pam, Operations Quality Compliance Manager, Beverage Industry
Increases Productivity
Automation enables a smoother execution of tasks and procedures. By raising production standards, TMS helps businesses become more profitable by boosting employee performance.
Workflows help move data through the organization quicker
Automatic reminders helps keep employees on task with accountability
Dashboards provide a quick look at key identifiers for management review meetings
Reduces paper chasing with indexing and search capabilities.
We have seen an upward spike in productivity since we went live with the system.
Jack, Quality Manager
Reduces Your Administrative Burden
TMS Quality Compliance Software provides you the platform to establish consistent document and data storage practices, providing you with the flexibility to manage your specific industry requirements. TMS saves valuable time on activities such as indexing, archiving, reporting and record keeping to efficiently maintain procedural guidelines such as SOPs, Policies, Work Instructions, and other critical data.
Training can automatically be issued directly to employees without tedious over-site by administrators. With an orderly and quick retrieval of mandated documentation, TMS helps prepare for an audit or any possible litigation by alleviating the time-consuming recovery of, in some cases, years of paperwork.
The degree of paper reduction is astronomical. In one case, 40% of an administrative assistant's job was reduced.
Tammy, Assistant Director of Quality Assurance, Food Industry
Increases Oversight
TMS Training Matrix displays an up-to-date view of the training status of employees grouped by Job Code. Using our advanced analytics and reporting capability will help you track and address training gaps and deficiencies—a proactive rather than reactive approach.

Numerous reports
Automatic email alerts
Powerful dashboards
Percentage calculations
Management reporting
It's so nice to have data at the snap of my fingers and not spend hours collecting information and hoping it's right.
Barb, Document Control Specialist
Offers Flexible Deployment Platforms
QSI offers a Cloud-based Deployment option for those who want to avoid the larger capital expense of conventional on-premises installation. TMS quality compliance software solutions are entirely built by industry experts and enable IT professionals and departments to:

Eliminate additional workload
Increase performance
Improve control
Help expedite installation
Clean up system management
Save time and IT investments
Cut down on overall costs, on-site or hosted
Have a single resource for support
Whether choosing an on-Site or hosted environment, QSI makes installation quick and easy, ensuring effective deployment and optimal software performance. For traditional on-site installations, our experienced technical staff helps system administrators install and configure TMS software for their specific environment. We provide multiple browser support for IE, Chrome, Edge, Safari and FireFox.